The Story Board
Chapter 1: Noelene Murray
---
KNOWING NOELENE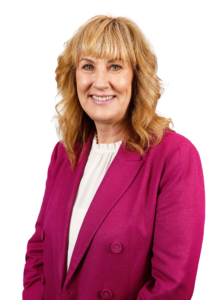 A vibrant pink blazer and three-finger wave from around a coffee cup soar past my desk as CEO Noelene Murray provides her daily overture of good-mornings on her way to the first email or phone call of the day. 'Morning everyone, morning B1 and B2, morning Chairman, morning guys.' No matter how much of a rush she is in, every morning begins with Noelene making sure everyone knows they matter.
To say that a company is like a family is a rhetorical indulgence I would not usually permit myself, but Noelene Murray manages to both embody and reinvigorate the expression. From my very first interview at Perdaman, I could tell that this was an environment where people were valued not just for what they do, but for who they are. Sitting down with Noelene is a singular experience that I would absolutely recommend to anyone, whether you are an industry professional seeking expert advice or a fresh graduate nervously walking into your first corporate job interview. She effortlessly generates an atmosphere of relaxed professionalism in any room she enters, stripping away the plastic-coated corporate jargon and engaging in an honest conversation between human beings.
I know this from experience, as last month I had the pleasure of having just such a conversation with Noelene about her journey. It became immediately clear that we had made the right choice for the first member of the Story Board; as we talked, I felt like I was gaining a deeper understanding of Perdaman itself. Noelene's story is one of community, discovery, generosity and lifelong learning, and I am delighted to be able to share it with you all.
EARLY LIFE
The story begins in Collie, a mining town 60 km east of Bunbury in Australia's stunning southwest. Born into a modest middle-class family, most of Noelene's early influences were centred around the importance of community and diversity.
Like many country towns, one of the major pillars of the Collie community was sport. Noelene's father was a King's Cup rower and skilled AFL footballer, and her mother was an excellent tennis and hockey player. Both were single figure golfers and active members of multiple local sport clubs. It was perhaps inevitable, therefore, that Noelene and her two sisters would become dedicated, high-level young athletes.
'I played state junior badminton, state and country netball, state/country basketball, state/country swimming—I went to Singapore with swimming… I did triathlons, I was part of a swimming team, swam the Rottnest swim in a team. I've always been active; sport was always a very important part of our family.
We were always encouraged to do our best and give 110%, which was very easy because I was—I still am—very competitive. I soon learnt that if I wasn't good enough, it meant I needed to practice more.'
Noelene's parents were enthusiastic supporters of her athletic successes, but their focus was never on winning. Hard work and community, Noelene explained, were always more important than the final score. Her parents loved sport, but the reason they were so active was because they were so involved in local clubs and community activities. They were always generous with their time and hospitality, and Noelene grew up surrounded by a diverse group of people from all around the world who had all formed a connection with her parents.
'Our house was always open… we got to meet these amazing people, you know, the top American coach for the women's rowing team came down and coached us on the Collie River because of Dad. We went up to Singapore with the swimming team, so we got to meet the royal family in Kuala Lumpur; we've just met amazing people. We always had someone interesting coming and going from the house, and that was because of Mum and Dad, they'd say, "Hey, come down to Collie!" You'd meet someone in Edinburgh who was a brain surgeon in Bloemfontein in South Africa, and then they would come and stay in Collie! Mum and dad were amazing like that, very very sociable.'
Noelene went to Collie Senior High School, an experience she described as simply 'fantastic'. From a high-achieving peer group to friendships lasting decades, her academic experience reinforced the sense of community she had discovered in sport.
Although she was a high-achieving student, Noelene told me that her parents never put any pressures or limitations on her or her sisters. There were no old-fashioned expectations that they would become secretaries or nurses, it was very much an environment of 'if you want to do it, go off and do it'.
While this freedom allowed the girls to explore multiple avenues to discover new passions, Noelene commented that it may have contributed to a lack of focus and drive in her youth. As a naturally intelligent young woman, Noelene was able to achieve satisfactory results without needing to put in the kind of effort that her competitive drive brought out on the basketball court or in the swimming pool.
'I was [academically inclined], but I was immature. I was lazy. I could do it, and doing it was enough. Reflecting back, could I have done better? Yes. My parents let us make choices, we were never told that "you will be this, you will be that"… I never knew what I wanted to do. I didn't have any great passion, and I never created—or seemed to listen to—the passion, until I got into my 40's. I still wandered for many years.'
ONGOING EDUCATION
This wandering led Noelene into employment in the Water Authority. Having completed Year 12 with solid results but no particular direction, this job was her first real foray into professional work and all the expectations and opportunities that come with it.
'I was very fortunate to be offered a role as an Engineering Officer, so I took that on while I studied part time. I had a fabulous mentor at the time called Menno Henneveld, he would delegate lots of different tasks to me. Some I completed very successfully, and others I failed. I think he set me up a few times to fail. I was young and always looking for a challenge, and he taught me a lot.'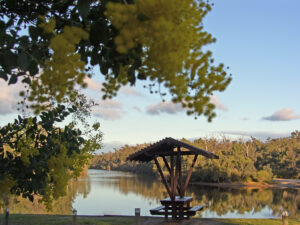 This job, Noelene explained, was where she really learned about accountability. Reporting directly to high level engineers and giving regular reports to district offices taught her the importance of delivering, meeting a deadline, and being accountable for her work. She also spent a lot of time out in the field with the surveying crew 'holding the staff', down in the drains or inside dam walls. She was given a lot of opportunities that, upon reflection, may not have been strictly 'safe' by modern employment standards.
'I was given a car, and I used to go out into the bush by myself collecting water samples. I got bogged, I had to get pulled out by farmers' tractors, I did fanbelts along the road, so I was stranded—no mobile phones—but I never thought I was unsafe. And in these days, you would never do that with an employee, let alone a young female employee.'
Noelene was also introduced to some of the challenges that come from working with people. The people, she believes, are the deciding factor in how difficult a job is. Working for the Water Authority with engineers who did not come from the same kind of diverse, tight-knit community where she had grown up gave her an idea of just how difficult a job could become.
'I was a young female in a very male dominated area, and "sexual harassment" wasn't discussed then, not like it is now. It was just life, you shut up and put up with it. I found it very challenging, because I'd never been exposed to that. My dad, his friends, my friends at school, they were all so respectful; I'd never had that in my personal space, those different approaches on young women. So, for me, as a young woman who wasn't very confident, it was challenging to put up with some of the engineers' behaviour.'
In this new environment, Noelene learned the importance of surrounding yourself with the right people. Many more of the people she worked with in the Water Authority were nice, caring and helpful, and they showed her how engaging and rewarding a job can be when you create the right kind of community around yourself. She took the lessons from her time at the Water Authority into the next chapters of her life, holding onto her family's values and continuing to grow.
PASSIONS AND PATHWAYS
Noelene started on her current trajectory many years later, well into her adult life. Married and back in the familiar Collie environment, Noelene and her now ex-husband purchased a hardware and mining supplies store and went into business together. This first taste of small business ignited something that commerce, economics and engineering had never touched. At long last, Noelene had discovered her professional passion. Her competitive nature combined with her values of community and hard work made her a perfect fit for business leadership, and she knew she had found what she really wanted to do.
A passion she had always been aware of was a love of family, and it was this passion that finally uprooted her from Collie. When her son Jackson enrolled at Hale School in Perth, Noelene moved to City Beach to stay close. Just like that, Noelene was back to wandering.
This time, however, she had a direction—and someone to help her take the first step. After a few pleasant years of playing golf in the city, a dear friend Amanda Healy reached out with what would turn out to be a life-changing idea.
'One of my girlfriends was the HR manager at BHP at that time, and she said, "Noelene, we do all these visas, and it looks really interesting, bringing all these 457 visas in from overseas. I'm looking to do something different, why don't we both do the University of Victoria's grad dip in immigration law?" And I was playing golf and whatever, so I said, "Yeah, that's a good idea. I need to look at something." So we both did it.'
Noelene and Amanda had ambitions of going into business together, but after their studies, life took them in a different direction. This was, Noelene reflected, probably a mercy, as she had no idea how the two of them thought they were supposed to survive leaping into a business with no experience in the industry. Instead, Amanda remained at BHP and Noelene began applying for roles at migration practices. With 10 years of business experience and a brand-new qualification under her belt, Noelene Murray RMA took her first step into the migration service industry.
Noelene went on to create her own company, Immigration Solutions Australia (ISA). Despite having found a career she was passionate about, however, Noelene still struggled with her professional confidence. She found herself doubting her own knowledge and experience, turning to experts and external contractors. Surely, she thought, all these experienced professionals and specialists must know much more than she did. But as she gained more experience, she began to think differently about external knowledge.
'As I went through establishing our own business, growing that, selling that, creating Immigration Solutions Australia, and using external consultants for expertise, I found along the way that they actually don't know a lot more than yourself… I got to a stage about 6 years ago where I thought—and it was probably because of the Chairman challenging me—why are you using that person? Why are you using that consultant?
So I've got to a point now where I really question if we've got to go externally, because I just don't think a lot of people have the experience we have. I still value everyone, but when it comes to contractors, I think sometimes they don't understand the nuances of the business, and that creates gaps in the implementation of their advice.'
PERDAMAN
Noelene has become such an integral part of Perdaman, her values and leadership so essential to the company, that it came as quite a surprise to hear that she almost turned down her first opportunity to work with the company. Having established herself as a respected migration agent with a successful practice in Subiaco, Noelene was none the wiser when her office got a call from one Vikas Rambal.
'The Chairman was going into a new project, so he rang reception and they said, "there's Mr Vikas Rambal on the phone, Noelene, he wants to speak with you".
And I went, "Oh, um, okay, don't know who Vikas Rambal is, that's fine. Put him through."
He said, "Hi, I'm Vikas Rambal," and I said, "Oh hi, I'm Noelene."
He said, "I'd like you to come to my office. Now."
I went, "Oh, sorry Vikas, I'm really busy, I've got an appointment shortly. I can't come to your office.'
Fortunately, the Chairman was determined to speak with Noelene face-to-face. He went straight to ISA's Subiaco office with his CFO and project director and engaged Noelene's services. What was almost a missed opportunity ended up being the beginning of a long, successful friendship.
Over the next few years, Noelene steadily built up a close professional relationship with the Chairman. Perdaman was working on a major project in Collie, so their paths continued to cross as Noelene stayed connected to family and old friends. The Chairman would go down with her to speak to key members of the local community, and they would discuss the project over lunch. They both had strong work ethics and similar senses of humour, and it was not long before they realised their paths were heading in the same direction.
'One of my proudest moments was, I think, when I did come into the business and we had ISA Perdaman, and it got to the stage where I'm thinking, "no, this is about brand. Drop the ISA, who cares." I was very proud to be Perdaman, and I know how important that is to the Chairman, because it's his father. I think I was privileged to be able to do that.'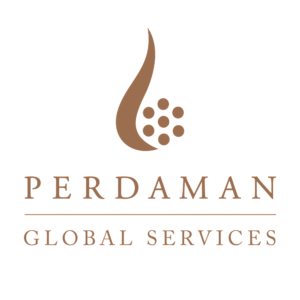 As Chief Executive Officer of Perdaman Global Services, Noelene has continued to grow with the Chairman. He helped her discover the importance of having a strategic vision, and it is their shared vision that continues to lead Perdaman from one success to another. The Chairman is always pushing her, encouraging her to question her assumptions and be ambitious rather than sticking to her operational comfort zone.
Through Perdaman, Noelene has discovered a new passion for business development. She has a personal connection to the company and its spirit. Her personal values of integrity, excellence, accountability and diversity—and what those concepts mean to her—have become the moral foundation of the company.
Noelene learned the satisfaction of helping others from her parents, but as she has gained experience in the private sector, she has discovered the joy of mentoring. From industry professionals looking to better themselves to young adults who need guidance but are uncertain of how to ask for it, Noelene is generous with her time and passionate about helping people to grow and improve. The most important part of any company is its people, and the best way to make Perdaman better is to help the people become better versions of themselves. Investing in your employees, Noelene believes, is investing in your brand, so it is important to make sure the people you bring in are the right fit for your vision and can grow with the company.
'You've got to understand your people. What people do you need to get to that vision, or that goal? People are very important to me, I value every one of them. How can we enhance their skills, how do they make our journey easier—because if we bring the right people on board, we're going to get to our vision, easy. But it's got to be the right people. There's that saying, "the bus is going in that direction, but you've got to have the right people on the bus."'
Noelene hopes she can be the person who was missing from her own youth, that motivating force that pushes you to stretch yourself and be better than you were yesterday. She mentors several young people, helping them develop resilience and disciplined, constructive thinking. She takes the approach of both a teacher and a student, using her experience and knowledge to help others grow while still working on herself and learning from each new experience.
LOOKING FORWARD
A consistent through-line of our conversation was the notion that Noelene's story was really the story of other people: how they had influenced her, how she wanted to help them, and how they grew together. People are an integral part of how Noelene looks at the world, in both her professional and personal life. Indeed, the people she surrounds herself with are in many ways extensions of her family.
Noelene objects strongly to the notion of 'work-life balance'—she does not believe there is such a thing. 'You just make time,' she told me. She speaks to her mother every day, catches up with friends and talks to her sisters a few times a week, and works whatever hours are needed to complete the work.
'I don't balance it; I just do what I want to do. If I need to speak to my sister at 7 o'clock in the morning because I haven't spoken to her in a couple of days, that's what I do. If I want to spend time with my son and my grandsons—I've got two beautiful grandsons—I have breakfast with them on Saturday. It's… I just choose the time… I make time for family. Which is important, but there are other things in life that are important as well.'
Despite her strong strategic vision for the company, Noelene does not have a particular vision for the next stage of her own life. She has immediate and medium-term ambitions, things she would like to accomplish and goals for the business she is CEO of, but she is still largely focused on the next 12 months.
Her work at Perdaman has become so much more than a job; it is a part of who she is, the framework for how she sees the world. It makes sense, therefore, that she has no plans to shift her focus any time soon. Regardless of her official position or title, she will always be a mentor, always be a consultant, always be thinking about ways to make people better and help the company grow.
'I'd say the next 5 years we'll get to our goals, project destiny will come, corporate affairs will have the foundation, the business will grow, I'll still be mentoring, I'll probably still be working longer hours, it doesn't matter; I don't think of it as work. I can't see myself going off and playing golf every day, even though I love golf.
I don't know, actually. I haven't thought that far ahead, because I'm still in this bubble, I'm still in the Perdaman bubble, because that's where I get energised. I don't want to go off and retire and drive around Australia and have 10 dogs and 5 chooks and a vegetable garden, I can't see myself like that. I don't know what that next chapter looks like. It will come to me, when the time is right.'
---
Noelene's story continues, as do all the other stories that make up Perdaman's diverse and ever-changing identity. The wisdom, leadership and humour of Noelene Murray contribute every day to the heart of Perdaman, but there are many more voices and minds that help shape this company. We are all a part of each other's story now, working together to make our next chapter a better tomorrow.

Written by Dominic Depiazzi. Series created by Dominic Depiazzi and Vikas Rambal. Copyright PERDAMAN 2021.