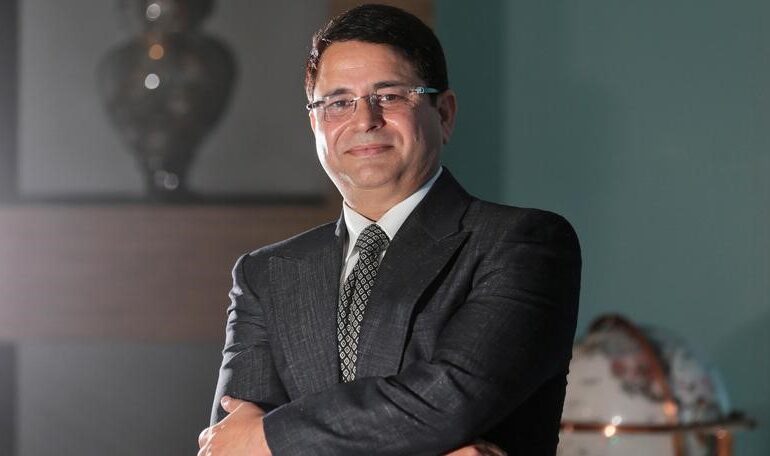 ---
PERDAMAN SIGNS AN OFFTAKE AGREEMENT WITH INCITEC PIVOT FOR A WORLD CLASS UREA PLANT IN WESTERN AUSTRALIA
Perdaman Chemicals and Fertilisers (Perdaman) has signed a 20 year offtake agreement with Incitec Pivot Limited's wholly owned subsidiary, Incitec Fertilizers Pty Ltd, for up to 2.3 million tonnes per annum of granular urea fertilizer from Perdaman's proposed Karratha urea plant. The offtake agreement remains conditional upon Perdaman finalising its project finance for construction of the plant. Regulatory and other approvals are well advanced.
The $4.3 billion Karratha urea plant in Western Australia is scheduled to start production in the 4th quarter of 2025. It will be Australia's first world scale urea plant, converting Australian gas into urea.
Perdaman Chemicals and Fertilisers's Chairman Mr Vikas Rambal, said the signing of the offtake agreement represented a major step forward in the development of the plant. Perdaman's Chairman Mr Vikas Rambal would like to thank IPL for supporting the historic project with the offtake agreement.
Mr Rambal said; "The Karratha urea plant has the potential to make Australia a major player in the global urea market."
IPL Managing Director & CEO, Jeanne Johns, said; "The investment by Perdaman in a new, world-scale plant will make it one of the most energy efficient plants in the world utilizing low emissions technology."
"We are pleased to support such a significant domestic manufacturing project that will use Australian gas to produce urea fertiliser, essential for our Australian and international agricultural markets"
Perdaman has now achieved several major milestones and is on track to commence construction of the Karratha urea plant during Q1 of 2022. The Karratha urea plant will deliver considerable benefits to the Western Australian economy, with planned capital expenditure of approximately $4.3 billion.
The project will generate between 1500 – 2000 construction jobs and 200 operational and indirect jobs once the Karratha urea plant begins production.
Mr Rambal said the offtake agreement was one of the final major milestones left to ensure the project is ready for groundbreaking in the 1st quarter of 2022.
Mr Rambal wants to thank the Traditional Owners, WA State Government, Federal Government and the community for fully supporting the project and the benefits this project will bring to WA and Australia.
Perdaman, who is advised by E&Y and Société Générale and represented by White and Case will now progress towards the finalisation of Project Financing.
Media Coverage:
The Australian

The Australian Financial Review