---
Western Australia of the Year Awards 2018
The Western Australian of the Year Awards, held during the WA Day long weekend, recognise and celebrate outstanding contributions to our state by those born and bred in Western Australia, or those who have chosen to make Western Australia their home.
The Awards focus on celebrating excellence in business leadership, social entrepreneurship and innovation; making a positive difference to the vibrancy of our state through arts and culture; inspirational role models in the Aboriginal community; positive social, scientific and economic impact; achievement in sport; and improving the lives of Western Australians and the community as a whole.
Perdaman proudly sponsored the Business Award won by Diane Smith-Gander, a professional company director and advocate for gender equality in business leadership roles.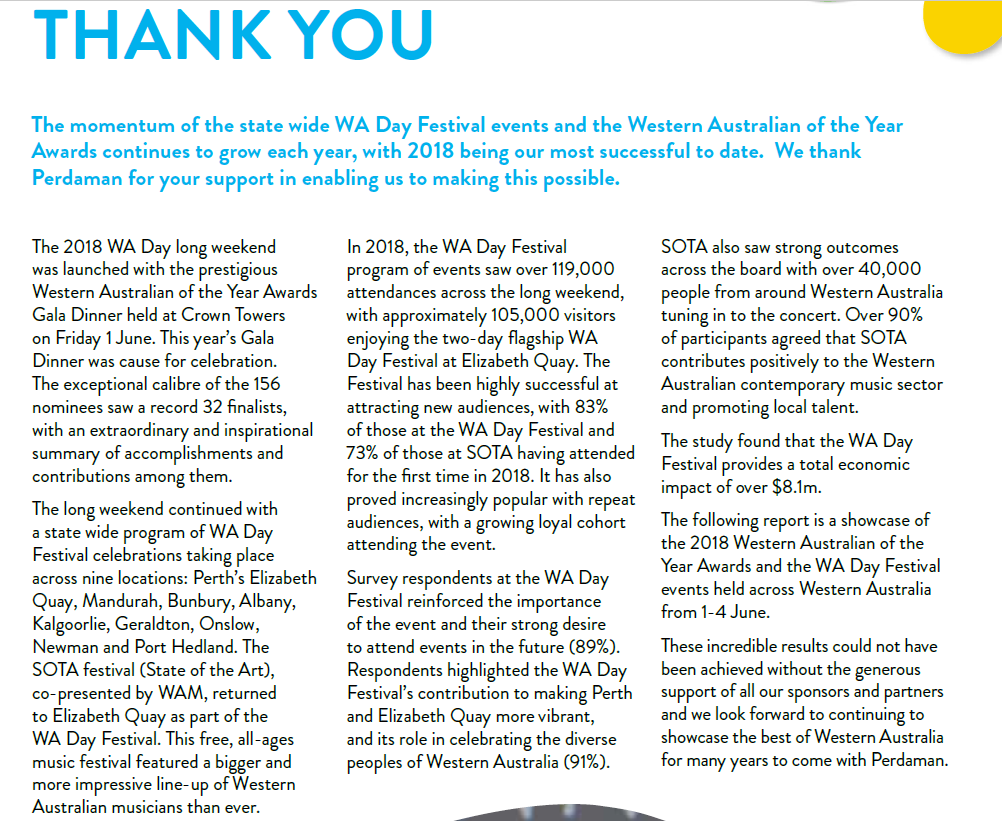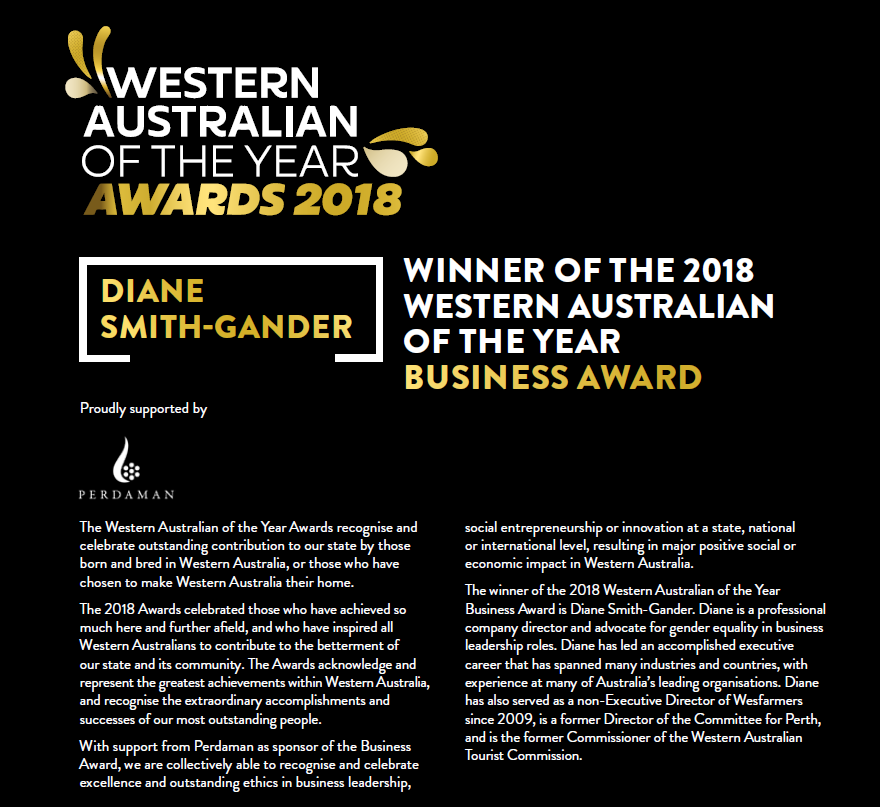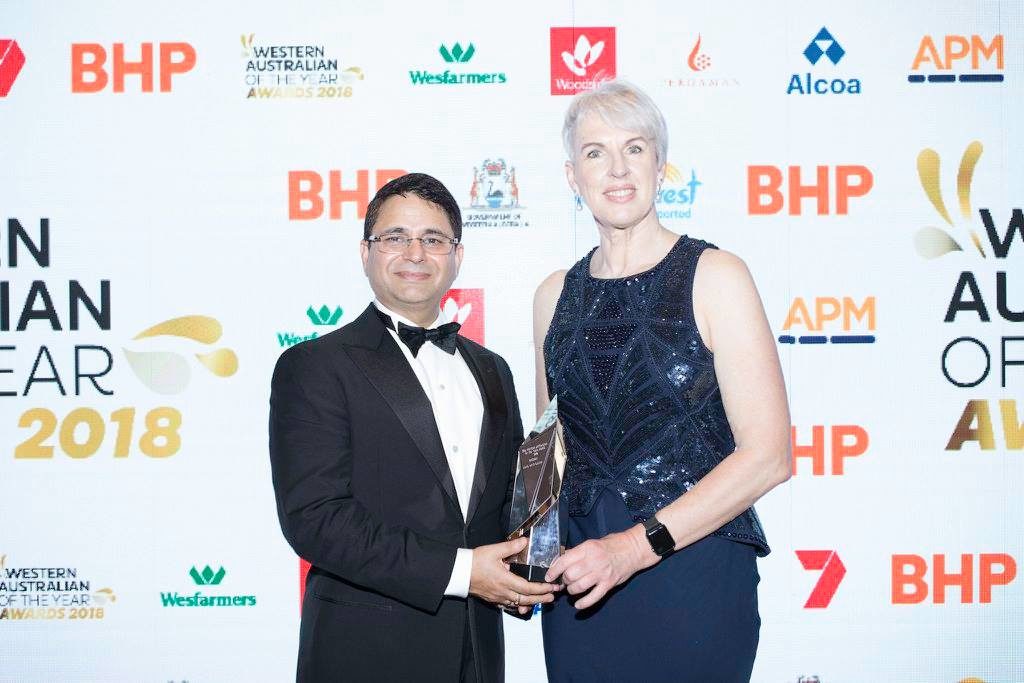 Vikas Rambal, Chairman of Perdaman & Diane Smith-Gander, winner of the Business Award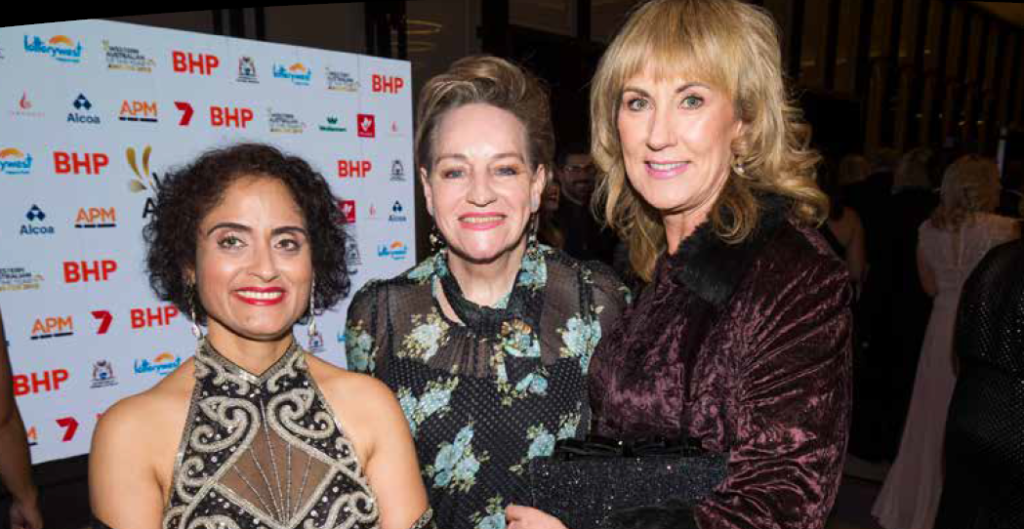 Maegha Rambal, CEO of Perdaman Global Services
Alannah MacTiernan, Member of the Western Australian Legislative Council
Noelene Murray, COO of Perdaman Global Services