---
Commonwealth Business Forum Commonwealth Heads of Government Meeting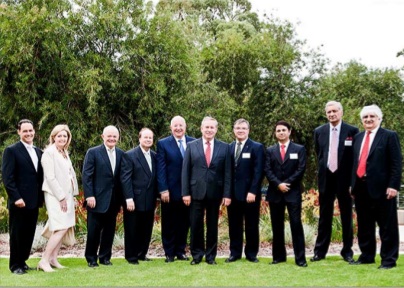 In 2011, Perth hosted the Commonwealth Business Forum in conjunction with the Commonwealth Heads of Government meeting, focusing on the theme "Partnering for Global Growth: The Commonwealth, Indian Ocean and the Pacific Rim".
Perdaman was joined by ANZ, BP, Fortescue Metals, Rio Tinto and Woodside Energy as one of six principal sponsors of the forum, highlighting new global economic partnerships for trade and investment in key sectors across the Commonwealth and beyond.
Mr Vikas Rambal addressed CBF delegates alongside the Hon. Kevin Rudd MP, Australian Minister for Foreign Affairs; and Lord Stephen Green, UK Minister for Trade and Investment in the session titled "Partnering for Global Growth, New Challenges, New Opportunities". The session was the first of many held over the three day forum, with a host of business and government leaders lending their expertise.