---
Perdaman South West Cricket Academy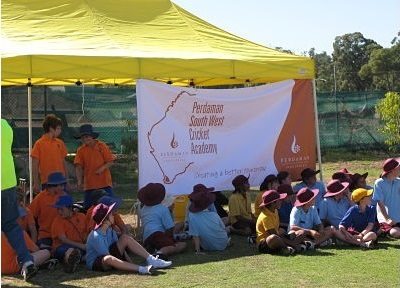 The WACA is pleased to announce a further two-year extension of Perdaman Industries' sponsorship of the Association, which included an agreement as Principal Sponsor of the Perdaman South West Cricket Academy.
Perdaman came on board as a partner of the WACA in 2008, becoming the Association's first ever COach Sponsor supporting then warriors Manager & Head Coach Tom Moody.
In 2009, Perdaman became the inaugural partner of the newly-created South West Cricket Academy, based at Dalyellup College, south of Bunbury. That agreement was extended in 2010 for two years and today's commitment will see Perdaman continue to assist developing cricketers in the South West as part of the WACA's overall High Performance Program.
Moody, a WA cricket great and now Corporate Adviser with Perdaman Industries, plays an active consultation role in the management of the South West Cricket Academy alongside CSBP South West Regional High Performance Coach Orazio Santalucia.
WACA Chief Executive Officer Christina Matthews said: "Vikas Rambal and Perdaman Industries have been valued partners of cricket in Western Australia since taking on a historic sponsorship of the Warriors Coach in 2008. A year later they extended their involvement with the WACA to become the inaugural sponsor of the Perdaman South West Cricket Academy.
In 2010 their agreement with the WACA was renewed for another two years and I am delighted that Perdaman has agreed to extend their partnership with the WACA and the South West Cricket Academy for two more years.
"The commitment that Vikas Rambal and Perdaman have shown to cricket in Western Australia, from grass roots to the elite level, is outstanding and we are very grateful for that support."
The Perdaman South West Cricket Academy helps to identify and develop talented cricketers from throughout the region, including areas such as Bunbury, Harvey-Leschenault-Eaton, Busselton-Margaret River, and Collie.
It is aimed at males and females
Mr Rambal realises the importance sport plays in rural communities and is proud to be involved in the Perdaman South West Cricket Academy alongside the WACA. It is a chance to develop not only young cricketers in the South West but also provide opportunities for senior players and coaches in the South West area.