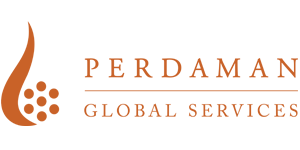 Perdaman Global Services (formerly known as Perdaman ISA Group), is one of Australia's leading immigration and overseas recruitment specialists and has a strong international presence.
We believe in providing complete and comprehensive solutions to all our clients, and it's important for us to be mentors and local guardians for those people who need assistance in migrating and settling in Australia.
Established in 2001, Perdaman Global Services' core services of immigration and recruitment are complemented by organisational development and project management capabilities. We have established a strong track record in providing visa and immigration services not only to individuals, but to businesses of all sizes also.
With an excellent team of 20 highly experienced, multi-lingual visa coordinators and registered migration agents, Perdaman Global Services has helped and provided migration solutions to assist persons and businesses in navigating the country's complex immigration processes.
Manage big and small business sponsorships and migration to Australia
International recruitment-based personnel to obtain a visa
Manage individuals/family visa applications to live, work and study in Australia
Fast track visa processing
Our agents of multi-lingual capabilities understand the cultural sensitivities from all nationalities and are fully committed to ensure a smooth migration process to live and work in Australia.
Translators International
Further expansion of Perdaman Global Services has seen the acquisition of Translators International in 2017. Translators International is a well-respected provider of high-quality interpreting and translation services. A team of legal, medical, engineering and technical experts provide support to our translators in a range of specialist areas, adding further value to our clients.